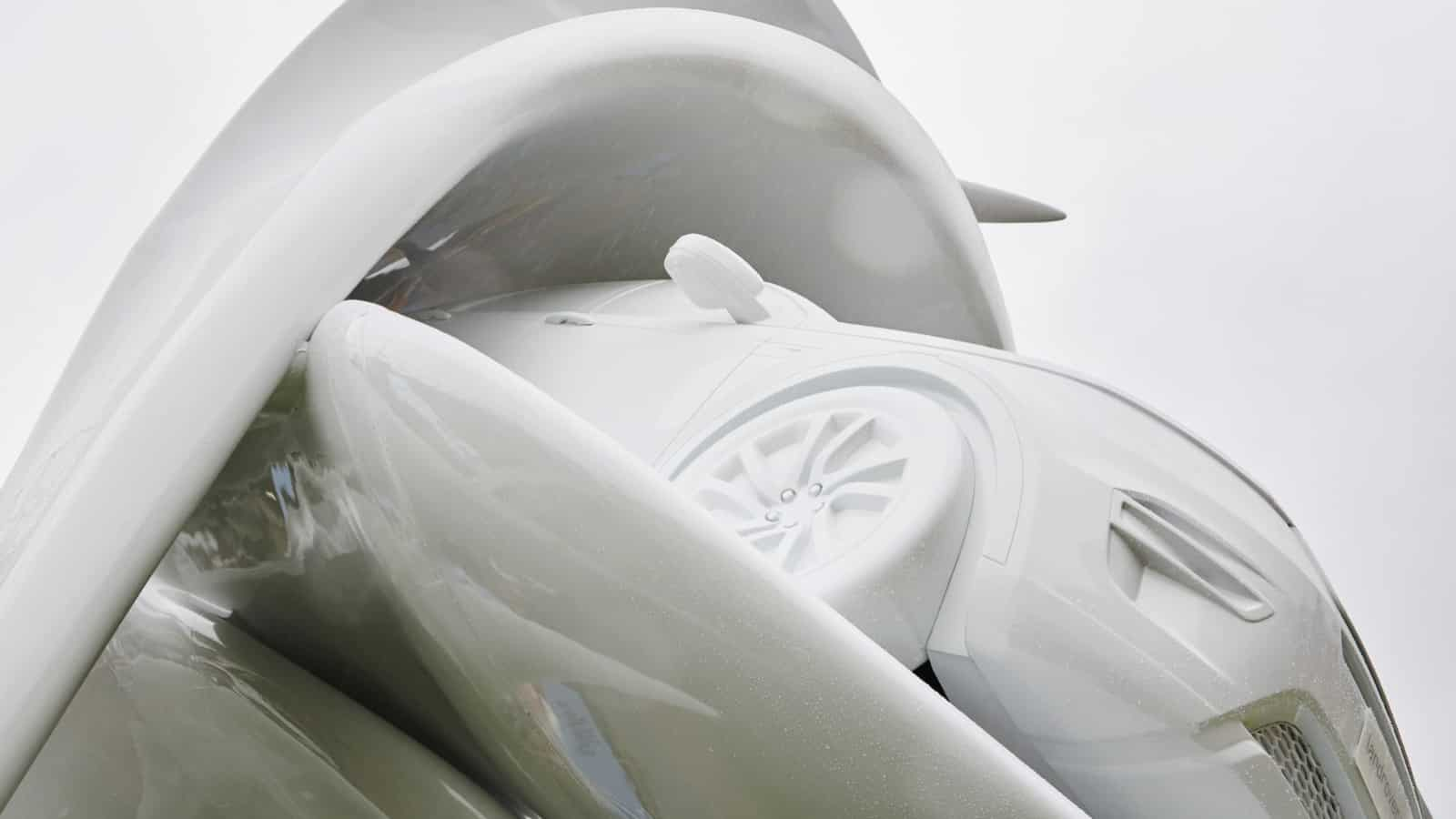 THE CATCH
Representing the fusion of art, automotive design and sport, The Catch took over 10,000 man-hours to build.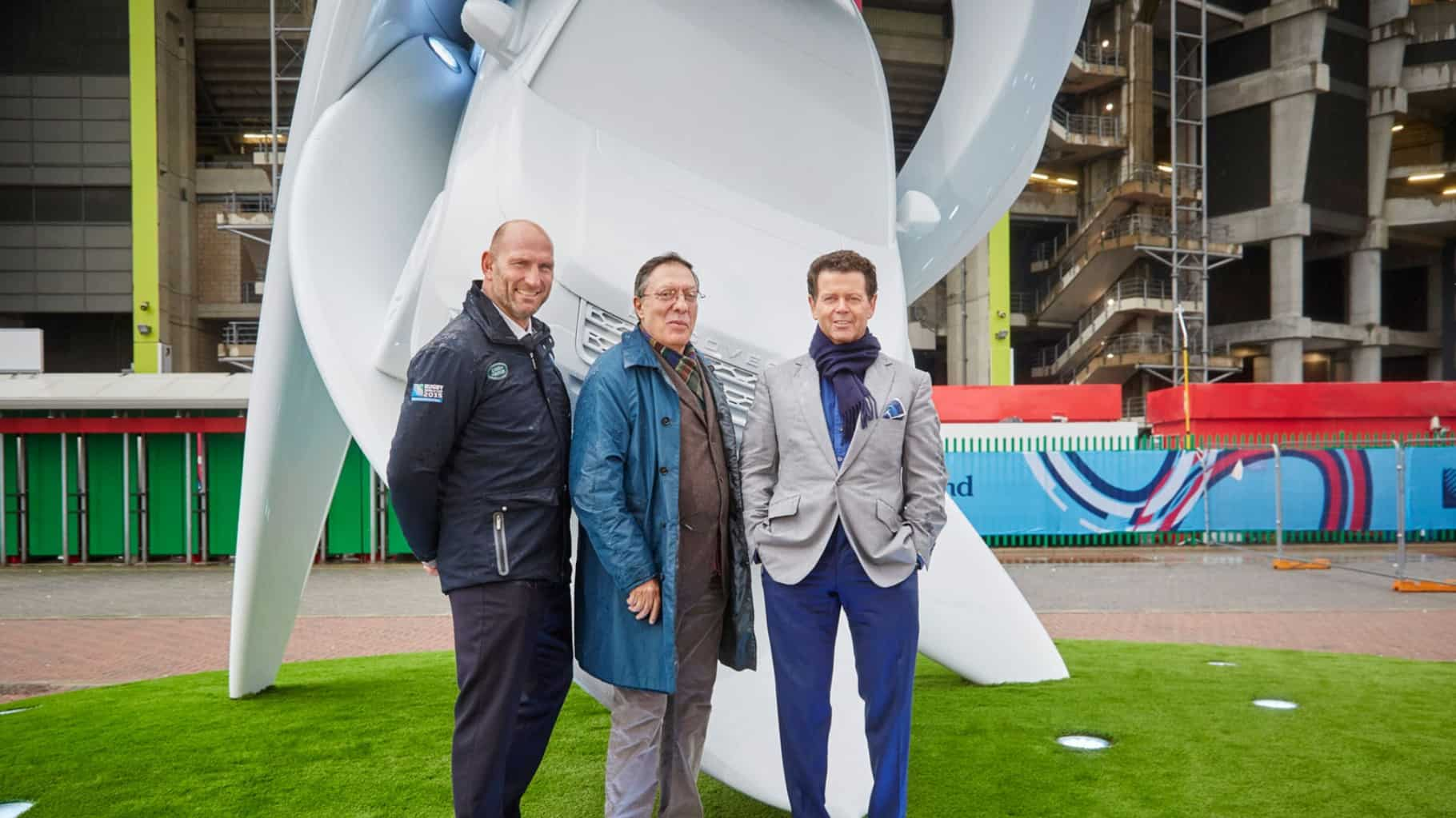 THE CATCH
Land Rover Ambassador Lawrence Dallaglio OBE, alongside Mustica and McGovern standing in front of The Catch at Twickenham.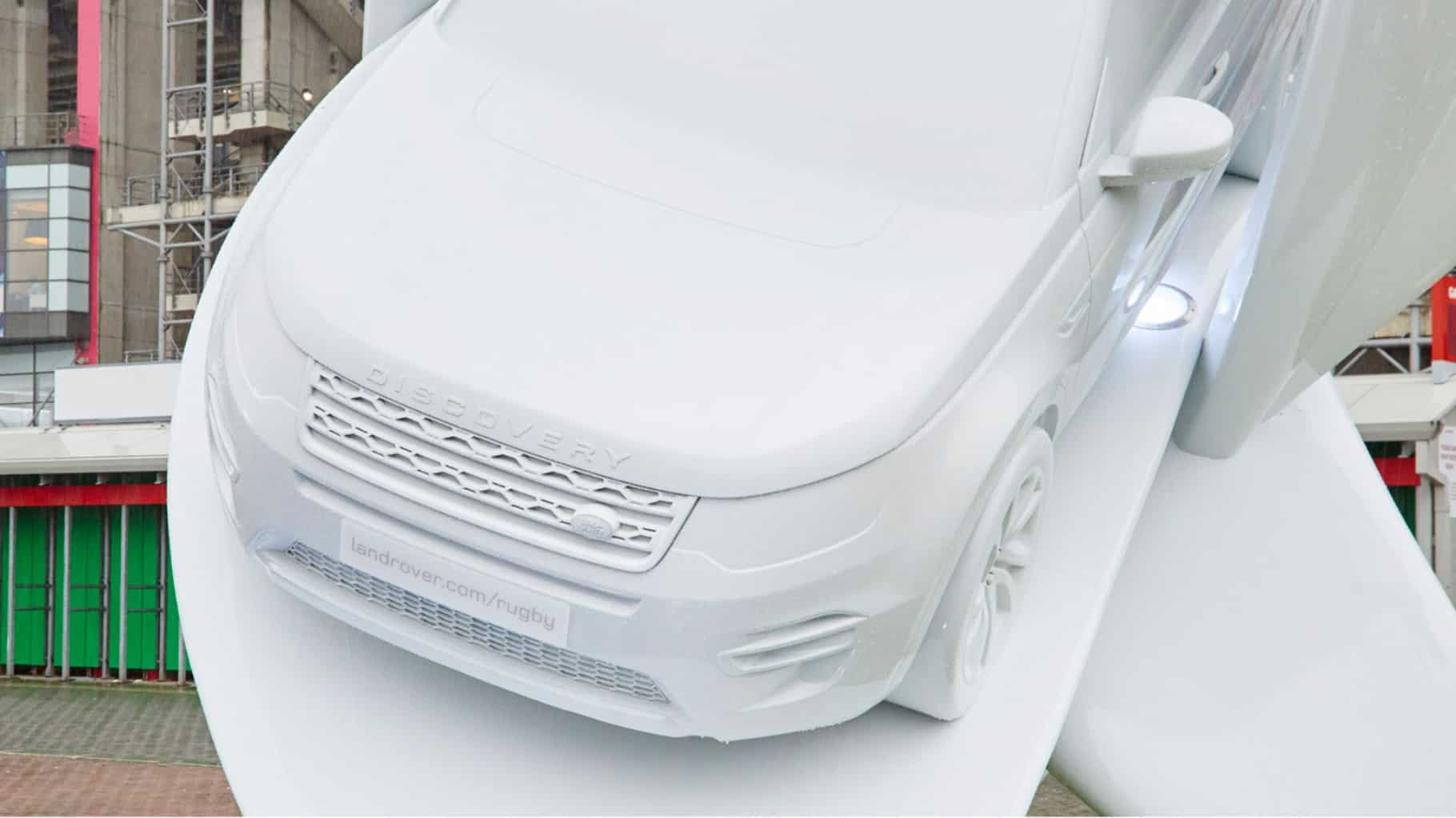 THE CATCH
Two identical sculptures are being installed to serve as a meeting point for fans at Twickenham Stadium, London and the Millennium Stadium, Wales.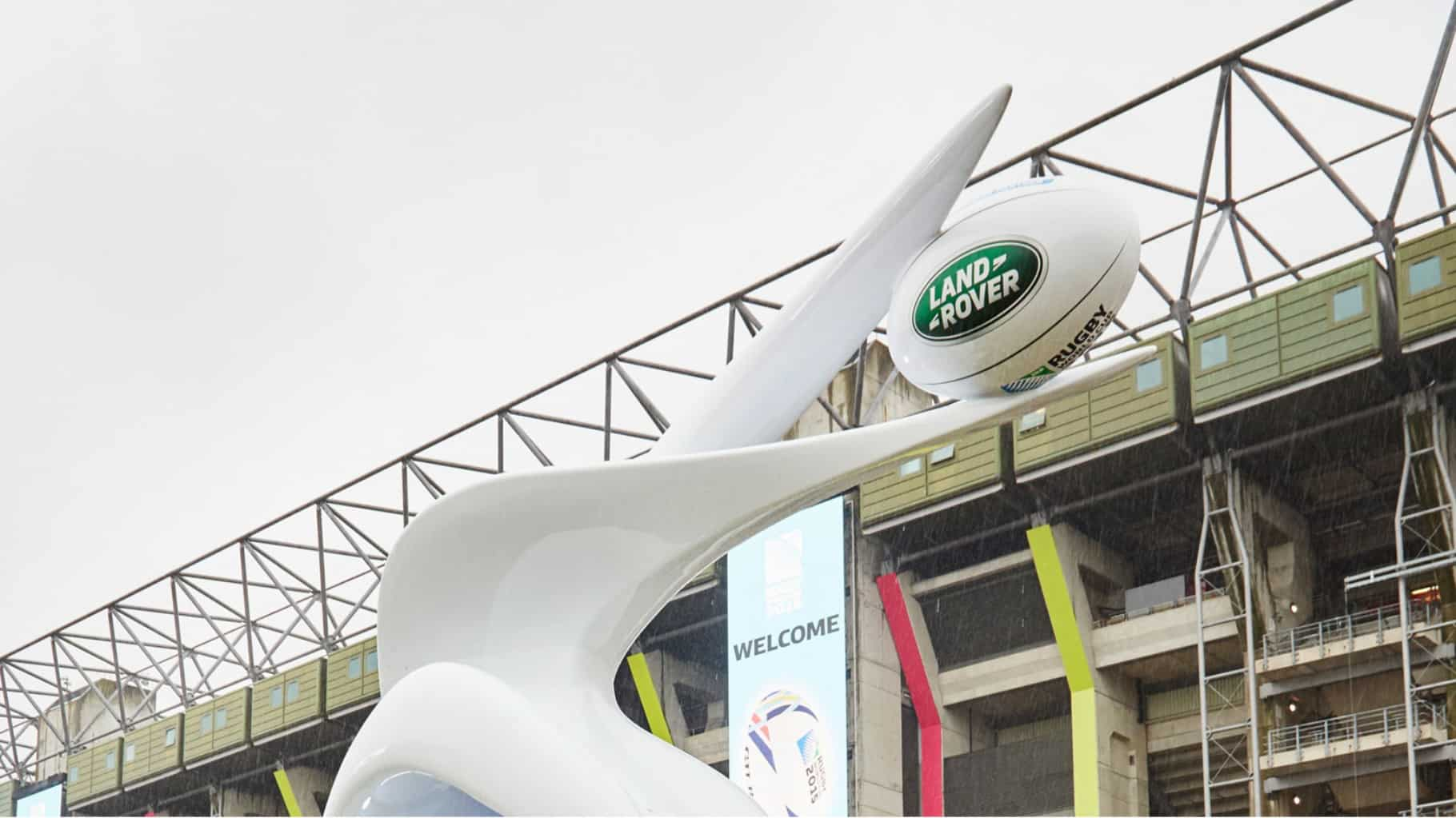 THE CATCH
The Catch was inspired by the line out, an important moment in any keenly contested match.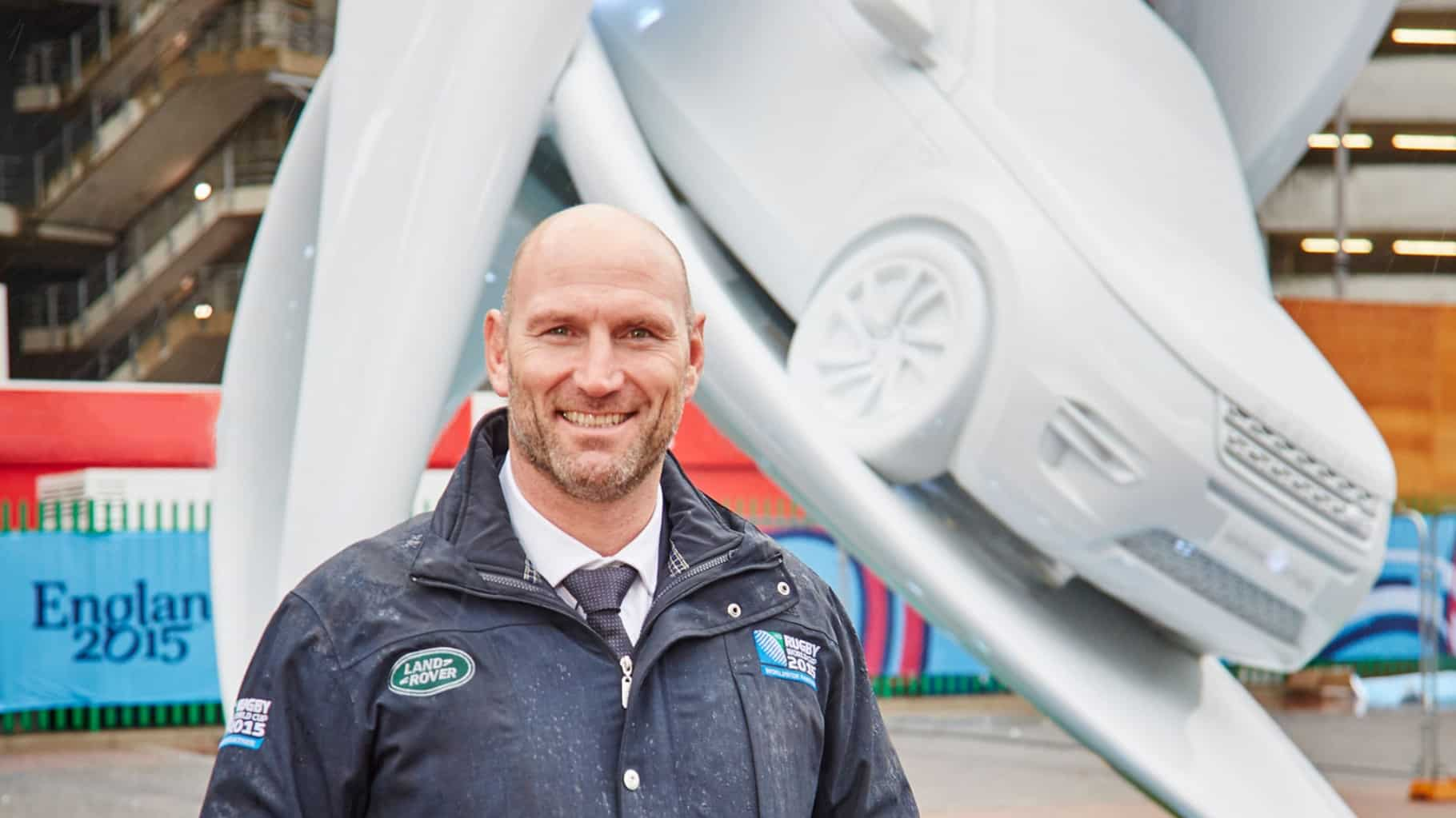 THE CATCH
Throughout his career Dallaglio was recognised as a leading exponent of the line out, making him the ideal person to advise on the project.